It's Shades & Shadows' third anniversary party!
If you've been to our previous September shows, you know that can only mean two things: An amazing lineup of authors to knock your socks off, and cake. Last year's anniversary show kicked off our third year, which saw us launch our podcast, begin author interviews, and bring some of the best award winning authors to our stage. Come celebrate with us as we start Year Four of our journey, and we might give you some hints about what we'll be up to in our next year.
FEATURING:
Laura Lee Bahr is a multi-award winning writer, performer and director. She is the author of two novels Haunt (winner of the Wonderland Book Award), translated into Spanish under the title Fantasma (Orciny Press, which has been nominated for two 'best translated novel', the Kelvin award and the Ignotus award) and her recent book (released April, 2016) Long-Form Religious Porn.  Laura also has been a screenwriter for various award-winning films. This year Laura's debut feature as writer/director, Boned, won "Best Micro-Budget Feature" at the Toronto Independent Film Festival and is currently distributed through Gravitas (available everywhere).  Her latest book, a collection called Angel Meat, will be published in 2017 by Fungasm Press.
You can follow her on social media and at www.lauraleebahr.com
---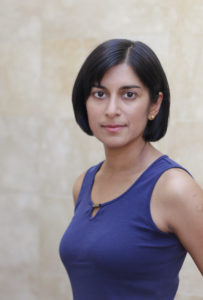 S.B. Divya is a lover of science, math, fiction, and the Oxford comma. When she isn't designing high speed communications systems, raising her daughter, scratching the cats, or enjoying dinner with her husband, she writes. In her past, she's used a telescope to find Orion's nebula, scuba dived with manta rays, and climbed to the top of a thousand year old stupa. She holds degrees in Computational Neuroscience and Signal Processing, and she is currently Assistant Editor for Escape Pod. Her short stories have been published in various magazines, including Lightspeed and Daily Science Fiction, and her writing appears in the indie game Rogue Wizards. Her near future science-fiction novella, Runtime, was released by Tor.com Publications in May, 2016. You can find more online at www.eff-words.com or on Twitter as @divyastweets.
---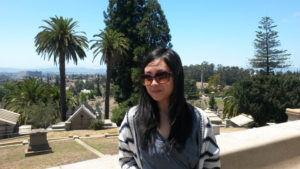 Carmen Lau is the author of The Girl Wakes (Alternating Current, 2016), a collection of short stories and novellas. She received her MA in Creative Writing from UC Davis and currently resides in Atascadero, where she is training to become a psychiatric technician. She occasionally blogs at https://carmenslittlefictions.wordpress.com/ and Tweets @artemisathene.
---
Michael Marshall Smith is a novelist and screenwriter. Under this name he has published over eighty short stories, and four novels — Only Forward, Spares, One of Us and The Servants — winning the Philip K. Dick, International Horror Guild, and August Derleth awards, along with the Prix Bob Morane in France. He has won the British Fantasy Award for Best Short Fiction four times, more than any other author.
Writing as MICHAEL MARSHALL he has published seven internationally-bestselling thrillers including The Straw Men series, The Intruders — recently a BBC series starring John Simm and Mira Sorvino — and Killer Move. His most recent novel is We Are Here.
He lives in Santa Cruz, California, with his wife, son, and two cats. You can find him online at www.michaelmarshallsmith.com and @ememess.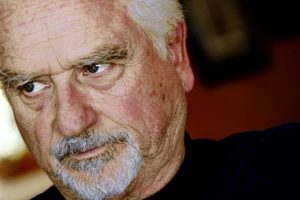 Gene O'Neill has seen over 150 of his stories and novellas published, several reprinted in France, Spain, and Russia. Some of these stories have been collected in GHOST SPIRITS, COMPUTERS & WORLD MACHINES, THE GRAND STRUGGLE, IN DARK CORNERS, DANCE OF THE BLUE LADY, and THE HITCHHIKING EFFECT. He has seen five novels published. Gene has been a Stoker finalist eleven times. In 2010 TASTE OF TENDERLOIN won the haunted house for collection; in 2012 THE BLUE HERON won for Long Fiction. Upcoming in 2016 are the four TPBs in the CAL WILD CHRONICLES from Written Backwords Press and a collection from Ominum Gatherum, LETHAL BIRDS. A novella collaboration with Chris Marrs, ENTANGLED SOUL has been accepted by Thunderstorm for an October release. A novel, The White Plague, is at an interested publisher.
---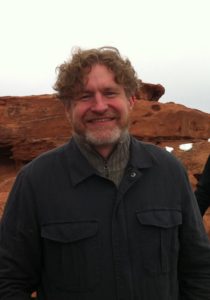 Brian Evenson is the author of a dozen books of fiction, most recently the story collection Windeye (Coffee House Press 2012) and the novel Immobility (Tor 2012), both of which were finalists for a Shirley Jackson Award. His novel Last Days won the American Library Association's award for Best Horror Novel of 2009). His novel The Open Curtain (Coffee House Press) was a finalist for an Edgar Award and an International Horror Guild Award. Other books include The Wavering Knife (which won the IHG Award for best story collection), Dark Property, and Altmann's Tongue. He has translated work by Christian Gailly, Jean Frémon, Claro, Jacques Jouet, Eric Chevillard, Antoine Volodine, Manuela Draeger, David B., and others. He is the recipient of three O. Henry Prizes as well as an NEA fellowship.His work has been translated into French, Italian, Spanish, Japanese and Slovenian.
---
Hosted by Xach Fromson and Lauren Candia
Doors at 7:30 p.m.
Show at 8:00 p.m.
at The Mystic Museum
3204 W Magnolia Blvd
Burbank, CA 91505
$10 online by clicking below: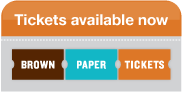 Tickets may be available at the door, if we have any left.
Books will be sold by Skylight Books.
(Also, anybody who says/posts "the cake is a lie" is barred from entry and we won't refund your ticket.)