Springtime is around the corner, but it's not here yet. And while Los Angeles may not feel the icy grasp of winter, you can still get shivers down your spine when you come to our 20th show!
Reading is dangerous. Readers are dangerous too. Join us, and find out why.
AND! Now you can buy a Season Pass! For $90 you'll get
-Access to all remaining 2017 shows
-Priority seating
-Two guest passes for 2017
-Access to members-only events and perks
-The undying/undead gratitude of two big nerds
-And more!
The Season Pass option will be available via Brown Paper Tickets once online ticketing goes live, and will be up on our website very soon! Only 40 memberships will be available, and once they're gone, they're gone until next year.
FEATURING:
Michelle Tea is the author of ten books, most recently Black Wave. Said The New Yorker, 'Events, though outlandish, are narrated with total conviction, and powerfully express the intensity both of attaining sobriety and of the writing process.' A literary organizer, Michelle has created many long-running literary projects, most recently Drag Queen Story Hour here in Los Angeles. She is the founding editor of Amethyst Editions, a publishing imprint of The Feminist Press.
---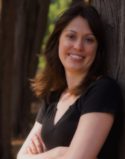 Jennifer Brody is a graduate of Harvard University, a creative writing instructor at the Writing Pad, and a volunteer mentor for the Young Storytellers Foundation. She founded and runs BookPod, a social media group for authors, and she lives and writes in LA. After studying film at Harvard University, she began her career in Hollywood. Highlights include working for Michael Bay's Platinum Dunes and New Line Cinema, most notably on "The Lord of the Rings" films and "The Golden Compass." In 2008, she produced the film "Make It Happen" for The Weinstein Company. She is a member of the Science Fiction and Fantasy Writers of America (SFWA) and the Romance Writers of America (RWA).
---
Mike Robinson has been writing since age 7, when his story "Aliens In My Backyard!" became a runaway bestseller, topping international charts (or maybe that was also just a product of his imagination). He has since published fiction in a dozen magazines, literary anthologies and podcasts. His debut novel, Skunk Ape Semester, released by Solstice Publishing, was a Finalist in the 2012 Next Generation Indie Book Awards.
Currently he's the managing editor of Literary Landscapes, the official magazine of the Greater Los Angeles Writers Society. His supernatural novels The Green-Eyed Monster, Negative Space (both part of The Enigma of Twilight Falls trilogy), The Prince of Earth, and Too Much Dark Matter, Too Little Gray: A Collection of Weird Fiction are all available. He also co-authored Hurakan's Chalice, the third installment of Aiden James' bestselling "Talisman Chronicles" series. His most recent book is The Atheist, about a celebrity secular pundit who undergoes a near-death experience. You can find him on Amazon, Facebook, and at his website, www.mikerobinson-author.com.
---

Forrest Leo was born in a log cabin in 1990.  He grew up in Alaska, and holds a BFA in drama from NYU/Tisch.  While living in New York, he worked as a carpenter, a photographer, and in a cubicle.   He now lives in LA, where he worked at Walgreens for a day.  He writes novels, plays, and screenplays.  His debut novel, The Gentleman, was published by Penguin Press in 2016.
---
David G. Boyd is co-editor of Inventory, a translation journal from Princeton University. He has translated stories by Toh EnJoe, Genichiro Takahashi and Hyakken Uchida. His work has appeared in Monkey Business, Words Without Borders and Granta. David's translation of Slow Boat, a novel by Hideo Furukawa, will be out this June from Pushkin Press.
---
and co-host Lauren Candia has been blinding Los Angeles and the Inland Empire with library science for over a decade.  When not planning literary events, she writes creepy stories and is currently working on her first YA novel. Her work can be found in the East Jasmine Review and the Los Angeles Times. Her science fiction short story, "Miracles in Wastelands", appeared on display at the dA Center for the Arts as part of The Art In/Of Diversity collaborative project.  She will be your BFF on Facebook and Twitter (@ParanormaLauren).  All you have to do is ask.  You may wish to catch her on Instagram as well if you don't mind being inundated with pictures of her adorable dog and the man who gives her a reason to smile every day.
---
Hosted by Xach Fromson and Lauren Candia
$10 online (coming soon) or at the door (if there are any tickets left–we've sold out the past three shows!).