Winter is coming. And going. But this show? It's lit.
Join us as we partner with the Horror Writers Association and StokerCon 2017 to bring you this very special Shades & Shadows reading.
StokerCon 2017 takes place April 27th – 30th aboard the Queen Mary in Long Beach, California. It is a celebration of the horror genre with tons of panels, presentations, and classes from some of the world's leading experts in the field.
Shades & Shadows takes place on Friday, April 28th from 6pm – 8pm in the Queen's Salon.
The lineup is a mix of StokerCon Guests of Honor and Stoker Award Nominees.
George R.R. Martin
Tananarive Due
Elizabeth Hand
Chuck Wendig
Barbara Barnett
Stephen Graham Jones
We know. WE KNOW!
As (almost) always, your hosts will be Xach Fromson and Lauren Candia.
Purchasing a weekend pass for StokerCon 2017 will get you in for free.
Can't commit to a full weekend of horror programming with the industry's best and brightest stars?
We got you.
We're releasing a limited number of seats for folks who want to attend just the reading.
Tickets are $30.
Shades & Shadows members get $10 off the ticket price. Not a member yet? Become one today to take full advantage of this special perk.
Winter came and went, but we all know there's more than one way to get the chills. Join us and the Queen Mary ghosts at StokerCon 2017!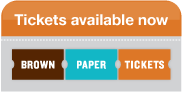 Let us know you're coming! RSVP on Facebook HERE.
Save