Coming hot on the heels of our spectacular engagement aboard the Queen Mary for the Stoker Awards Convention in April, Shades & Shadows is joining forces with the Pasadena Lit Fest for a genre blending beast of a show! And oh, we have such sights to show you.
Join us at the legendary Pasadena Playhouse in their Friendship Room (off the courtyard) for our signature mix of science fiction, fantasy, horror, and fiction that defies categorization. And we have a lineup that is just to die for.
Featuring:

Nicole Maggi began writing poems about unicorns and rainbows at a very early age. She detoured into acting, earned a BFA from Emerson College, and moved to NYC where she performed in lots of off-off-off-Broadway Shakespeare. After a decade of schlepping groceries on the subway, she and her husband hightailed it to sunny Los Angeles, where they now reside, surrounded by fruit trees, with their daughter and two oddball cats. She is the author of the YA fantasy TWIN WILLOWS TRILOGY, and the YA thriller THE FORGETTING, which was a 2016 International Thriller Writers Thriller Award finalist, a 2015 Junior Library Guild Selection, and a #1 Kindle Bestseller. Her next book, a contemporary YA, will be out next year.
---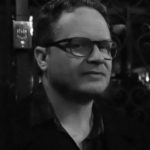 Sebastian Bendix is a Los Angeles based writer and musician, as well as host of midnight horror film series, Friday Night Frights at The Cinefamily. He attended school at Emerson College for creative writing and spent his formative years in Boston playing in popular local band The Ghost of Tony Gold. Upon moving to LA he transitioned back to writing, contributing articles for the entertainment site CHUD.com and the print publication Mean Magazine. Stepping into the world of horror fiction, Bendix has found success both online and in print with numerous stories published in the genre imprints Grinning Skull Press, Encounters Magazine, Sanitarium Magazine, Xchyler Publishing and noted podcast The Wicked Library. Bendix self-published his first horror/fantasy novel The Patchwork Girl in 2013, and his second novel, The Stronghold, is a ripped-from-the-headlines thriller that will be published in Fall 2017. Also an avid film lover, Bendix has a sci fi/horror script that has been optioned and is in development.
---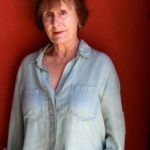 Kit Reed is an American Author of both speculative fiction and literary fiction, as well as psychological thrillers, and has published upwards of thirty novels and too many short stories to count. She was a Guggenheim fellow and a recipient of a five year grant from the Abraham Woursell Foundation.
Her short stories have been published in places from The Magazine of Fantasy & Science Fiction to the Yale Review and the Kenyon Review, and have been widely anthologized. Many of her stories are published as feminist science fiction and she has been nominated for the James Tiptree, Jr. Award three times and the Shirley Jackson Award twice. She is Resident Writer at Wesleyan University.
---
C.B. Lee is a bisexual writer based in California. She is a first-generation Asian American and has a BA in Sociology and Environmental Science, which occasionally comes in handy in her chosen career, but not usually. Lee enjoys reading, hiking and other outdoor pursuits.
Not Your Sidekick was named a Lambda Literary Awards Finalist in 2017. Seven Tears at High Tide was named a finalist for two Bisexual Book of the Year Awards (YA and Speculative Fiction) and also won a Rainbow Award for Best Bisexual Romance. Ms. Lee is also a Lambda Literary Emerging LGBTQ Voices Fellow.
---
Natashia Deón is a 2017 NAACP Image Award Nominee and author of the critically-acclaimed novel, GRACE (Counterpoint Press), which was awarded the 2017 First Novel Prize by the American Library Association's Black Caucus (BCALA), was named Kirkus Review Best Book of 2016, a New York Times Top Book 2016, a Book Riot Favorite Book of 2016, The Root Best Book of 2016, and an Entropy Magazine Best Book of 2016.
Her writing has appeared in American Short Fiction, Buzzfeed, LA Review of Books, The Rumpus, The Feminist Wire, Asian American Lit Review, Rattling Wall and other places.
A practicing attorney, law professor, and creator of the popular L.A.-based reading series Dirty Laundry Lit, Deón is the recipient of a PEN Center USA Emerging Voices Fellowship, and has been awarded fellowships and residencies at Yale, Bread Loaf Writer's Conference, Prague's Creative Writing Program, Dickinson House in Belgium, and the Virginia Center for Creative Arts. She has an MFA in Creative Writing from the University of California, Riverside–Palm Desert.
---
Nalo Hopkinson was born in Kingston, Jamaica, in 1960. She began reading at age 3, and was reading Homer's Iliad and Kurt Vonnegut by age 10. Her favourite fiction has always been the various forms of fantastical fiction; everything from Caribbean folklore to Ursula K. Le Guin's science fiction and fantasy. She began writing in the genre somewhere around 1993, and sold a couple of short stories before she attended the Clarion Science Fiction Writing Workshop in 1995. In 1997 she won the Warner Aspect First Novel Contest for her novel Brown Girl in the Ring, which Warner Aspect then published in 1998. She's written and published nine books of fiction and a number of short stories, and won some literary awards. She now lives in Southern California and is a professor of Creative Writing at the University of California Riverside, where she is a member of a faculty research cluster in Science Fiction.
And, as always, hosted by Xach Fromson and Lauren Candia.
And guess what? ITS FREE! RSVP on Facebook HERE.
Doors at 8 p.m. at the Pasadena Playhouse Friendship Room
39 S. El Molino Avenue
Pasadena, CA 9110
map