Buy tickets for Shades & Shadows 23!
We're ba-ack!
The days are short, the nights might occasionally be cold. There's even a chance that by January, we'll be seeing winter weather. But we aren't quite done with our favorite holiday just yet. So, to celebrate the one year mark of demons pushing their way into our world, we're going to celebrate Halloween one more time. With authors reading from their stories in Halloween Carnival, Volumes 2 & 3 (October 2017, Hydra).
FEATURING:
KATE MARUYAMA's novel HARROWGATE was published by 47North. Her short work has appeared in Arcadia, Controlled Burn, Stoneboat and on Salon, The Rumpus, and Duende among other journals as well as in the anthologies WINTER HORROR DAYS, HALLOWEEN CARNIVAL and PHANTASMA: STORIES. She teaches in the BA and MFA programs of Antioch University Los Angeles as well as for Writing Workshops Los Angeles. Kate writes, teaches, cooks and eats in Los Angeles.
---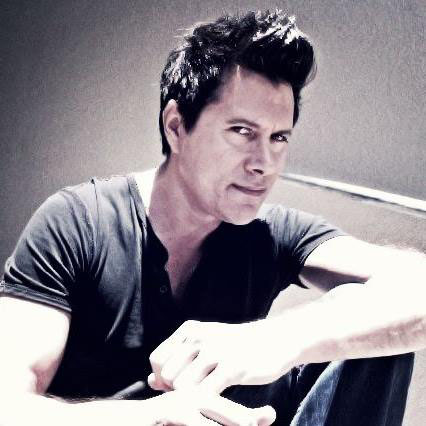 TAYLOR GRANT is a Hollywood screenwriter, award-winning filmmaker and two-time Bram Stoker Award® finalist. His work has been seen on network television, the big screen, the stage, the Web, as well as in comic books, newspapers, national magazines, anthologies, and heard on the radio. His most recent short films, The Vanished and Sticks and Stones, screened at the prestigious Cannes Film Festival, and received worldwide distribution through cable channel Shorts TV and domestic distribution through Sony. Sticks and Stones won the Jury Prize for best Short at the NUHO Film Festival.
Grant's horror/sci-fi collection The Dark at the End of the Tunnel was the bestselling paperback of the year for Crystal Lake Publishing, and his co-authored comic book Evil Jester Presents was an Amazon #1 bestseller. He has sold, optioned and rewritten feature scripts for major Hollywood studios such as Universal, Imagine, and Lions Gate Entertainment. In addition, he created the horror-themed Fox Family animated series Monster Farm, had multiple scripts produced for various TV shows in children's entertainment, and wrote MTV and VH1 music videos for some of the biggest artists in the world. His most recent horror fiction appears in two Random House/Hydra Publications: Halloween Carnival Vol. 3 and Dark Screams Vol.9.
---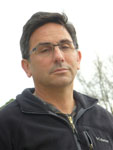 GLEN HIRSHBERG's stories have earned him three International Horror Guild Awards and the Shirley Jackson Award. His collections include The Two Sams, American Morons, The Janus Tree, and The Ones Who Are Waving. He is also the author of five novels: The Snowman's Children, The Book of Bunk, and the Motherless Children trilogy (Motherless Child, Good Girls, and the forthcoming Nothing to Devour). With Peter Atkins and Dennis Etchison, he co-founded the Rolling Darkness Revue, a touring ghost story performance project. On his own, he founded the CREW program, through which he trains his most passionate students and sends them into the surrounding community to run extended creative writing camps for children with minimal access to artistic instruction or formal outlets for expression. He writes and teaches in the Los Angeles area, where he lives with his wife and children and cats.
And, we'll be introducing you to three authors reading with Shades & Shadows for the very first time!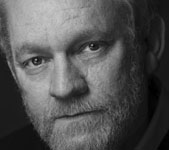 DAN VINING was a Stegner Fellow in Poetry at Stanford and taught there. Previously, he was a newspaper reporter, a writer and editor at Rolling Stone as well as a screenwriter and Senior Lecturer at the American Film Institute Conservatory. He is the author of The Quick and The Next (Berkeley Books), an omnibus edition of which came out as Among the Living. He lives in one version of Los Angeles.
---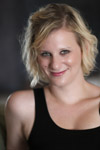 CHRISTINA CIGALA is a writer and producer residing in California with her dog Monkey. She has created television programming for MTV, ABC, CBS, Fox, Syfy, Speed Channel, HGTV, VH1, CBS and Tru TV, and has collaborated with creatives such as Jared Leto, Gordon Ramsey, Tyler Chrisley, and the U.S. Army. As a playwright, her work has been produced widely Off-Broadway, Off-off Broadway, in Los Angeles, Dallas, San Antonio, Houston and in other regional theaters across the U.S. She has taught film intensives and guest lectured at Stanford University, Cal Arts, Colombia College, and the Actors Studio. Christina has an MFA in Playwriting from the Actors Studio Drama School in New York and a BA from Baylor University.
---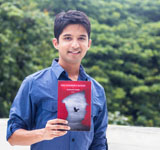 SHREYANS ZAVERI credits his varied storytelling skills to his vast educational background. His spark for fiction evolved with every new subject that he learned. From a Bachelor's degree in Science to a double Master's in Philosophy & Vsfx, the vistas of storytelling evolved every day. Shreyans sees a story in everything that he does. From the photographs that he takes to the movies he makes and the novels he authors, there is always a story waiting to be told. "The Fuehrer's Blood" is Shreyans Zaveri's first literary fiction novel. The author is currently busy working on his second untitled novel and hopes to continue writing compelling stories.
---
---
---
Hosted by Xach Fromson
Come join us at the Bearded Lady's Mystic Museum and find out what's in store for you with Year Five of our event.
Doors open at 8 p.m.
$10 online or at the door (if there are any left)
Books will be sold at the event, and we encourage you to support our authors.