We're back for the 24th Shades & Shadows reading event!
We're keeping up with our longstanding tradition of bringing a mixture of incredible authors from across the genre fiction spectrum to you. But this year we're going to give you a break and not force you to choose between us and your St. Patrick's Day party. We're not monsters, we just love 'em.
Featuring:
Mishell Baker is an American writer of fantasy and urban fantasy. A 2009 graduate of the Clarion Workshop, her fantasy stories have been published in Daily Science Fiction, Beneath Ceaseless Skies, and Electric Velocipede. When Mishell isn't convention-hopping or going on wild research adventures, she lives in Los Angeles with her husband and two changelings.
PJ Manney is the author of the bestselling and Philip K. Dick Award nominated (R)EVOLUTION, book 1 in the Phoenix Horizon series, and book 2, (ID)ENTITY. She is a former chairperson of Humanity+, the author of "Empathy in the Time of Technology: How Storytelling is the Key to Empathy," and a frequent guest host and guest on podcasts and TV including the upcoming James Cameron's Story of Science Fiction. She has worked in motion-picture PR at Walt Disney/Touchstone Pictures, story development and production for independent film production companies (Hook, Universal Soldier, It Could Happen to You), and writing for television (Hercules–The Legendary Journeys, Xena: Warrior Princess). She also cofounded Uncharted Entertainment, writing and creating pilot scripts for television. When not contemplating the future of humanity, she is a wife, mother, speaker and futurist in California.
JD Horn was raised in rural Tennessee, and has since carried a bit of its red clay in him while traveling the world, from Hollywood, to Paris, to Tokyo. He studied comparative literature as an undergrad, focusing on French and Russian in particular. He also holds an MBA in international business and worked as a financial analyst before becoming a novelist. J. D.'s books have now been translated into Russian, Romanian, Polish, German, Spanish, Italian, and French, with a Turkish version of The Line in the works. J.D. is a long-time animal rights advocate, animal lover, and non-proselytizing vegetarian. He, his spouse, Rich, and their rescue Chihuahua, Kirby Seamus, split their time between Central Oregon, San Francisco, and Palm Springs.
Sean Patrick Traver is the author of Graves' End, Red Witch, and Wraith Ladies Who Lunch, all of which are about the intrusion of magic into the everyday world. He is a member of the LA Horror Writers Association, and also works at the (world famous) Iliad Bookshop in North Hollywood, CA. He is composed largely of carbon and oxygen, with some nitrogen, phosphorus, and calcium thrown in.
Christina Enquist grew up in Salinas, California, the same hometown of John Steinbeck, one of America's greatest writers. She loves to read, and frequented the John Steinbeck Library as a child. She discovered at an early age that she also enjoyed writing. It wasn't until a few years ago that she decided to put other stories, roaming around in my mind, down on paper again, or actually, in her case, into a computer.
Roh Morgon dreams up her dark tales while driving the back roads of California's Sierra Nevada foothills. She's best known for her urban fantasy series The Chosen which includes the novels Watcher andRunner; the 1840s historical horror novella The Last Trace; and the corporate horror novella The Games Monsters Play. A member of both the Horror Writers Association and the Romance Writers of America, Roh also writes a regular column on publishing for SpeculativeFictionWriters.com. You can find Roh and her books online at www.rohmorgon.com., Facebook, and Amazon.
But wait! Wasn't there something about wine in the title? YES THERE WAS. Now you can stay after the reading, enjoy some complimentary* wine, get your books signed (thanks to our friends at Mysterious Galaxy Bookstore!), and chat for a bit!
*tips are appreciated.
Same bat time. Same bat channel.
3204 W Magnolia Blvd
Burbank, CA 91505
Doors open at 8 p.m.
Tickets are $10 online (link may not work before 2/21) or in person (if there are any left!).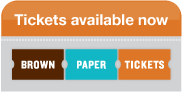 RSVP on Facebook to let us know you're coming!