We are proud and honored to be heading back to the Pasadena Lit Fest for the second straight year!
For this event, we've conjured up a wild ride for you. We'll take you to an island colony like no other, deep into the blackness of outer space, a world full of ghosts, a dystopian future, and more. So get ready for things to get weird, because we're going to have fun with things that go bump in the night.
Featuring: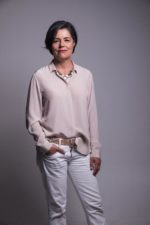 Claudia Casper is the author of the novels The Reconstruction and The Continuation of Love by Other Means, which was short-listed for the Ethel Wilson BC Book Prize, and most recently, The Mercy Journals. Her writing has appeared in the Globe and Mail, the Vancouver Sun, Geist, Event, Best Canadian Short Stories(Oberon), the anthology Dropped Threads: What We Aren't Told(Vintage), edited by Carol Shields and Marjorie Anderson and Canadian Content. She is writing the screenplay for a 3D feature film France/Canada coproduction of The Reconstruction. Her work has been published in Canada, the US, the UK, and Germany. With Anne Giardini, Casper conceived the Carol Shields Labyrinth, an interactive online labyrinth that honours Shields's life. She has also taught writing for the Vancouver Manuscript Intensive and as a sessional at Kwantlen Polytechnic University. Casper was born in Toronto, attended S.E.E.D. high school and received a BA from the University of Toronto. She lives in Vancouver.
---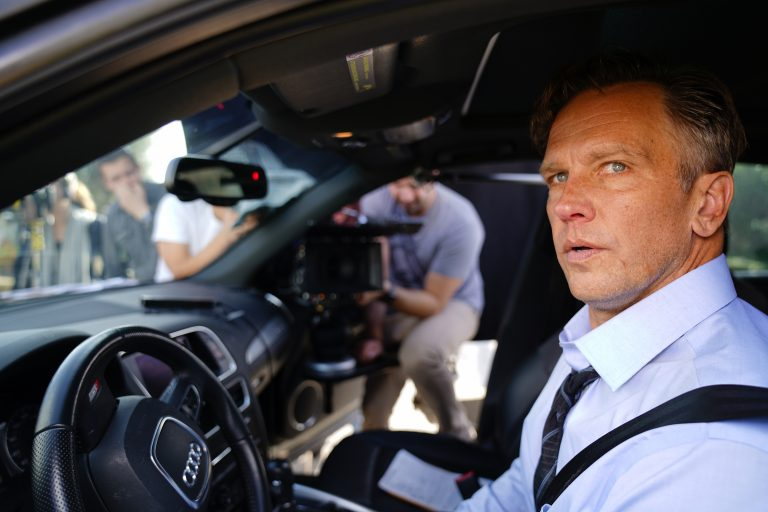 Robert Kerbeck is a lifetime member of The Actors Studio who has worked extensively in theater, film, and television.
He founded the Malibu Writers Circle (MWC) to give Los Angeles-based writers a constructive place to work on their material while enjoying an ocean view. He has attended Tin House (twice), Bread Loaf (twice), and numerous writing workshops at the University of Iowa. He is a graduate of the University of Pennsylvania. His writing has been nominated for a Pushcart Prize, and has appeared in numerous publications, including The Normal School, Atticus Review, upstreet, Gargoyle, Cream City Review, Exposition Review, Serving House Journal, Cortland Review and The MacGuffin. Robert was the recipient of the upstreet short fiction scholarship at the VCFA Postgraduate Writers' Conference. He was also a finalist for the Writers@Work Fellowship. His first play, Putin And The Snowman, had two runs Off-Broadway.
Robert currently lives in Malibu and owns a corporate intelligence firm.
---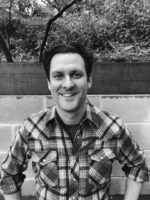 Brian Corley is based out of Austin, Texas, and enjoys looking for the strange underbelly of his beloved city. When Corley isn't exploring the unknown, he can be found in his home office dreaming up his next comic fantasy novel. For more info, visit his website at https://brian-corley.com/
---
Kathleen Kaufman is a native Coloradan and long-time resident of Los Angeles, California. She is a University of Southern California alum, teaches high school English, and is a writing and composition adjunct professor at Santa Monica College. In addition to writing, Kathleen is an avid amateur photographer and has published work in The Huffington Post and other publications. When not writing, she probably has a camera in hand or is curled up with a good horror novel. Kathleen currently lives in Los Angeles with her husband, son, terrier, and a pack of cats.
---
Adam Korenman was born in Fort Worth, Texas, around the same year "Rambo: First Blood II" was released. After taking a gap year to study abroad and work on curing his crippling paleness, Adam enrolled in Boston University to study medicine. He found that to be super hard, so he switched over to Communication, because that sounded more his speed. He quickly found a love for the written word. At the same time, Adam caught a different kind of bug and joined the military, because that's how all great stories begin. As an officer in the Army, Adam served in such exotic locations as Washington, Oklahoma, Kentucky, and Georgia. He has been an infantry grunt, a tank commander, and he Captain of an entire company of Soldiers. Given the fact that you haven't heard of his military exploits, it's safe to say he never screwed up too badly. Adam ended his service in 2017. Upon arriving in Los Angeles, Adam was struck by two things at once: Wonder, and an organic soy free-range open source Frisbee. Since changing his driver's license, Adam has become the Video Game Section Editor for CC2KOnline, written four novels, won awards for five short films, and briefly starred in a series of videos for Machinima.com. His proudest moment is still when, while receiving an autograph, Adam was able to make Nathan Fillion
chuckle.
Adam lives in Los Angeles with his wonderful wife and his crippling self-doubt.
---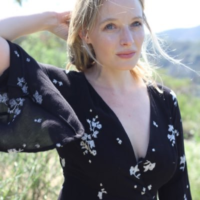 Melissa Jane Osborne is an actor, writer, and teller of stories in film, theater, TV, and new media. She's created award winning graphic novels (The Wendy Project), the first interactive scripted iPhone game for teenagers, and videos. She works to give voice to things that we have trouble talking about.
NYTheatre.com called her 'funny, insightful, and intriguing' 'a writer and actor to keep eye on', Vulture has called her work 'Hypnotic' The NYTimes "striking'. But her friends just call her Mo.
---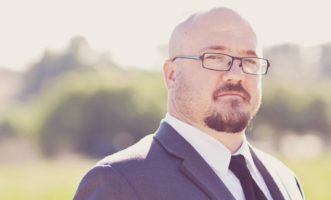 Eli Ryder lives in a small desert suburb of Los Angeles with his wife and daughter, where he writes dark fiction and the occasional bit of drama and criticism. He teaches college English, is a Co-founding Editor of Automata Review, and stole his M.F.A. from UC Riverside-Palm Desert's low-residency program. His work has appeared in print, online, and on stage, and when not writing he can be found ravaging donuts or chasing his daughter around the house.
Hosted by Xach Fromson
8:00 p.m.
Pasadena Playhouse
39 S. El Molino Avenue
Pasadena, CA 91101
This event is FREE thanks to the generous support that makes the Pasadena Lit Fest possible!
BOOKS WILL BE AVAILABLE BEFORE THE EVENT AT VROMAN'S BOOKSTORE. There will be no book sales at the event.