Ready for Year Six? We are! It's going to be an absolute blast!
Shades & Shadows is committed to bringing an eclectic mix of authors from across the broad spectrum of genre fiction to audiences looking to see their favorite authors and discover new ones. This year is going to be a big year, and we're coming out strong with an exciting lineup for you!
And your eyes are not deceiving you, we've changed the time. The doors will open at 2:30 and we'll start the readings at 3 p.m. And, as always, our authors' books will be on sale courtesy of our friends at Mysterious Galaxy Books.
Featuring: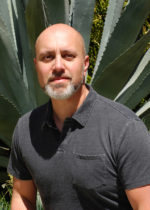 Dino Parenti is a writer of dark literary and speculative fiction. He is the winner of the first annual Lascaux Review flash fiction contest and is featured in the Anthony Award winning anthology Blood on the Bayou. His work can be found in Pantheon Magazine, Menacing Hedge, Pithead Chapel, as well as other anthologies. He is a fiction editor at Gamut Magazine and a member of the HWA. His short-fiction collection, Dead Reckoning and Other Stories, is now out with Crystal Lake Publishing. When not purging his soul into a laptop thanks to a far-too-early exposure to Stephen King, Scorsese movies, and Camus, he can be found photographing the odd junk pile, building furniture, or earning a few bucks as a CAD drafter. He lives in Los Angeles.
---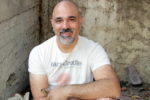 Constantine Singer grew up in Seattle and earned his BA from Earlham College and his Masters from Seattle University. He currently lives in the Echo Park neighborhood of Los Angeles with his family and teaches history at a high school in South LA. He is of the opinion that all foods are better eaten as a sandwich or a taco. This is his first novel.
---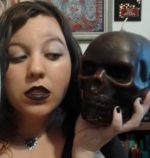 Ashley Dioses is a writer of dark fiction and poetry from southern California.  Her debut collection of dark traditional poetry, Diary of a Sorceress, was released in 2017 from Hippocampus Press. Her poetry has appeared in Weird Fiction Review, Skelos, Weirdbook, Black Wings VI: New Tales of Lovecraftian Horror, and others. Her poem "Carathis," published in Spectral Realms 1, appeared in Ellen Datlow's full recommended Best Horror of the Year Volume Seven list. She has also appeared in the Horror Writers Association Poetry Showcase 2016 for her poem "Ghoul Mistress." She is an Active member in the HWA and a member of the SFPA. She blogs at fiendlover.blogspot.com.
---
Steven Barnes is a novelist, and a short story writer, television script writer, screenplay writer, lecturer, creative consultant, and martial arts authority. A Los Angeles native and later resident of Vancouver, Washington, Steven Emory Barnes is the third African American author after 1960 to have chosen science fiction and fantasy writing as his primary profession. Barnes established himself through the 1980s as a determined and disciplined writer, one who had followed a cherished childhood dream to become a commercially successful professional writer.
---
Steven–Elliot Altman is a bestselling author, screenwriter, graphic novelist and videogame writer. His games include the multiple award-winning title 9DRAGONS, the hit facebook game PEARL'S PERIL and his most recent game was ANCIENT ALIENS, a story-driven city-builder he wrote and produced for The History Channel. Steve's novels include CAPTAIN AMERICA IS DEAD, ZEN IN THE ART OF SLAYING VAMPIRES, BATMAN: FEAR ITSELF, THE KILLSWITCH REVIEW, THE IRREGULARS and DEPRIVERS, currently in development as a television series for MarVista Entertainment. He's also the editor of the critically-acclaimed anthology THE TOUCH and a contributor to SHADOWS OVER BAKER STREET, a Hugo Award Winning anthology of Sherlock Holmes Stories. Steve's also the current Vice-Chairman of the steering committee of the Writers Guild of America's Video Game Division. He's currently writing and producing PROJECT BLUE BOOK: The Game, for A&E's History Channel, based on the explosive new hit TV series!
Hosted by Xach Fromson
Doors open at 2:30 p.m.
Saturday, January 19th, 2019
3204 W Magnolia Blvd
Burbank, CA 91505
Tickets are $10 online or at the door (if any are left).
Books will be sold by Mysterious Galaxy.