Going back at least to the Victorian Era, ghost stories have been part of the Christmas tradition. Since things like plagues have been brought into the 21st Century, we thought we'd bring this back too!
Join us virtually as we have authors from all over tell you ghost stories. After all, there's nothing like a ghost to get you in the Christmas Spirit.
We'll be broadcasting live on our Facebook page and on YouTube, or you can watch right here on our home page!
Featuring stories told to you live by:
Maria Alexander – Maria Alexander is a multiple Bram Stoker Award(r)-winning author who writes horror and crime short stories and novels for teens and adults. She lives in Los Angeles with two ungrateful cats, a Jewish Christmas caroler, and a purse named Trog. Learn more at www.mariaalexander.net.
---

Aaron Besson – Aaron is a writer of horror and weird fiction currently residing in Seattle, WA with a lovely woman and three horrible cats. His other interests include reading a lot and dark ambient music.
---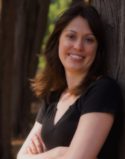 Jennifer Brody – Jennifer Brody is the award-winning author of ten books, including The 13th Continuum trilogy, the DISNEY CHILLS book series featuring Disney villains haunting kids, and the graphic novels Spectre Deep 6and 200 with Eisner-winning artist and syndicated cartoonist Jules Rivera, prompting Forbes to call Brody "a star in the graphic novel world."
She's a graduate of Harvard University, a film and TV producer and writer, and a creative writing instructor. She began her career in Hollywood at Platinume Dunes and New Line Cinema, working on many films, including The Lord of the Rings trilogy and The Golden Compass. She lives and writes in Malibu by the beach.
---
Laura Lee Bahr – Laura Lee Bahr is a multi-award winning writer, performer and director. She is the author of two novels Haunt (winner of the Wonderland Book Award), translated into Spanish under the title Fantasma (Orciny Press, which has been nominated for two 'best translated novel', the Kelvin award and the Ignotus award) and her recent book (released April, 2016) Long-Form Religious Porn. Laura also has been a screenwriter for various award-winning films. This year Laura's debut feature as writer/director, Boned, won "Best Micro-Budget Feature" at the Toronto Independent Film Festival and is currently distributed through Gravitas (available everywhere). Her latest book, a collection called Angel Meat, will be published in 2017 by Fungasm Press.
You can follow her on social media and at www.lauraleebahr.com
---

Robert Payne Cabeen –Robert Payne Cabeen is a screenwriter, artist, purveyor of narrative horror poetry, and now a novelist, with his Bram Stoker Award winning debut Cold Cuts, from Omnium Gatherum. His screenwriting credits include Heavy Metal 2000, for Columbia TriStar, Sony Pictures, A Monkey's Tale, and Walking with Buddha. Cabeen's illustrated book, FEARWORMS: Selected Poems, was a 2015 Bram Stoker Award nominee. 
As creative director for Streamline Pictures, Robert helped anime pioneer Carl Macek bring Japanese animated features, like Akira and dozens of other classics, to a western audience.
Cabeen received a Master of Fine Arts degree from Otis Art Institute, with a dual major in painting and design. Since then, he has combined his interests in the visual arts with screenwriting and storytelling for a broad range of entertainment companies including Warner Brothers, Columbia/TriStar, Disney, Sony, Universal, USA Network, Nelvana, and SEGA.
For more about Robert Payne Cabeen, visit: robertpaynecabeen.com.
---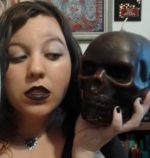 Ashley Dioses – Ashley Dioses is a writer of dark fiction and poetry from southern California.  Her debut collection of dark traditional poetry, Diary of a Sorceress, was released in 2017 from Hippocampus Press.  Her second poetry collection of supernatural horror, The Withering, is due out this December from Jackanapes Press.  Her poetry has appeared in Weird Fiction Review, Cemetery Dance Publications, Weirdbook, Black Wings VI: New Tales of Lovecraftian Horror, and others.  Her poem "Cobwebs," was mentioned in Ellen Datlow's recommended Best Horror of the Year Volume Twelve list. She has also appeared in the Horror Writers Association Poetry Showcase 2016 and 2020 for her poems "Ghoul Mistress" and "Her Heart that Flames Would Not Devour" respectively.  She was also a nominee for the 2019 Pushcart Prize.  She is an Active member in the HWA and a member of the SFPA.  She blogs at fiendlover.blogspot.com.
---

Michael Paul Gonzalez – Michael Paul Gonzalez lives and writes in Los Angeles. He's the editor at ThunderDome Press, an occasional publisher of books which is currently closed for submissions. He has two novels available for purchase, and short stories all over the place!
---

C.B. Lee – CB Lee is a Lambda Literary Award nominated writer of young adult science fiction and fantasy. Her works include the Sidekick Squad series (Duet Books), Ben 10 (Boom!), and All Out Now (HarperTeen). CB loves to write about queer teens, magic, superheroes, and the power of friendship.
Lee's work has been featured in Teen Vogue, Wired Magazine, and Hypable. Lee's first novel in the Sidekick Squad series, Not Your Sidekick was a 2017 Lambda Literary Awards Finalist in YA/Children's Fiction and a 2017 Bisexual Book Awards Finalist in Speculative Fiction. Seven Tears at High Tide was the recipient of a Rainbow Award for Best Bisexual Fantasy Romance and also a finalist for the 2016 Bisexual Book Awards in the YA and Speculative Fiction categories.
---

Leslie Parry – Leslie Parry is a graduate of the Iowa Writers' Workshop. Her short stories have appeared in VQR, The Missouri Review, The Cincinnati Review, The PEN/O. Henry Prize Stories, and elsewhere. Church of Marvels is her first novel. She currently lives in Chicago.
---
John Palisano – John Palisano's short fiction has appeared in many places. Check out: Dark Discoveries, Horror Library, Darkness On The Edge, Lovecraft eZine, Phobophobia, Lovecraft eZine, Terror Tales, Harvest Hill, Halloween Spirits, the Bram Stoker Award® nominated Chiral Mad, Midnight Walk, Halloween Tales, and many other publications. NERVES was his first novel. He is working hard on its sequel, as well as many other upcoming works.
His non-fiction has appeared in FANGORIA and DARK DISCOVERIES, where he's interviewed folks like Robert Englund, director Rob Hall, and Corey Taylor from Slipknot.
Currently, DUST OF THE DEAD, his first book from Samhain Publishing, arrived in June 2015 with GHOST HEART on February 14, 2016, with NIGHT OF 1,000 BEASTS to come in the very near future.
His work has been cited by the Bram Stoker Award® four times.
---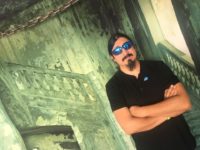 Lucio Rodriguez – Lucio Rodriguez once punched a man so hard he died; Lucio has very fragile hands. Don't worry, he got better.
He has worked as an Entomologist for the past decade at UC Riverside, rearing fleas, cockroaches and moths for all your science needs, and doing other science-y stuff.
Lucio received an MFA in creative writing from UCR's Palm Desert campus; he has stories in 18 Wheels of Science Fiction and CEA Greatest Anthology Written. He lives in Riverside, CA with his wife and two daughters, as well as two of his multiverse refugee selves. Before you go thinking this lets him get more work done, rest assured, it's mostly just fighting over the bathroom.
---
Nicole Sconiers –Nicole D. Sconiers is the author of Escape from Beckyville: Tales of Race, Hair and Rage, a speculative fiction short-story collection that has been taught at colleges and universities around the country. 
Her short story "Kim" was published in Sycorax's Daughters, a black woman's horror anthology that was nominated for a Bram Stoker Award. 
Ms. Sconiers was a guest columnist for Nightmare magazine's The H-Word. Her short story "The Eye of Heaven" appeared in the anthology Black from the Future: A Collection of Black Speculative Writing, published by BLF Press. The anthology received a starred review from Publishers Weekly.
Ms. Sconiers currently resides in the swing state of Pennsylvania, where she is working on a collection of horror stories
---
Adrian J. Smith – Adrian J. Smith has been publishing since 2013 but has been writing nearly her entire life. With a focus on women loving women fiction, AJ jumps genres from action-packed police procedurals to the seedier life of vampires and witches to sweet romances with a May-December twist. She loves writing and reading about women in the midst of the ordinariness of life. Two of her novels, For by Grace and Memoir in the Making, received honorable mentions with the Rainbow Awards.
AJ currently lives in Cheyenne, WY, although she moves often and has lived all over the United States. She loves to travel to different countries and places. She currently plays the roles of author, wife, and mother to two rambunctious toddlers, occasional handy-woman. Connect with her on Facebook, Twitter, or her blog.
---
Jeff Sweat – Jeff Sweat has made a living from words his entire career, starting out as an award-winning tech journalist for InformationWeek magazine and moving into marketing.
He led the content marketing team for Yahoo and pioneered its use of social media. He directed PR for two of the top advertising agencies in the country, Deutsch LA and 72andSunny. He now runs his own Los Angeles–based PR and strategy consultancy, Sweat + Co, and hosts the weekly live webinar series, Agencies Under Quarantine.
He loves to travel and writes everywhere he goes, even when there's not a desk. He likes karaoke, motorcycles and carpentry. He was once shot in the head with a nail gun, which was not a big of a deal as it sounds. But it still hurt like crazy.