The only year-round literary event in Los Angeles for Sci-Fi, Fantasy, and Horror fans is coming to Seattle!
For five years, Shades & Shadows has been putting on live reading events featuring a mixture of authors from across the genre fiction spectrum. Now we're taking our show on the road, and our first show is at the University Bookstore!
Just because it's summer time doesn't mean you can't get a chill sent down your spine. This is going to be unlike any reading event you've been to. Shades & Shadows lives our motto: It's literature, but with monsters.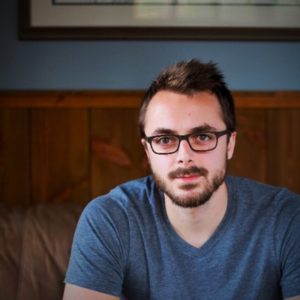 Tyrell Johnson received his MFA in Creative Writing from the University of California Riverside where he studied fiction and poetry. He's passionate about the outdoors, and can often be found on the mountain with his Siberian Husky, or on his mother-in-law's ranch feeding her horses and a donkey named Jim. Originally from Bellingham Washington, he now lives in Kelowna, BC, with his family. The Wolves of Winter is his debut novel.
.
---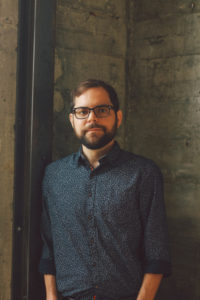 Jesse Bullington is the author of three weird historical novels: The Sad Tale of the Brothers Grossbart, The Enterprise of Death, and The Folly of the World. Under the pen name Alex Marshall he recently completed the Crimson Empire trilogy; the first book, A Crown for Cold Silver, was shortlisted for the James Tiptree, Jr. Award.
He's also the editor of the Shirley Jackson Award nominated Letters to Lovecraft, and co-editor (with Molly Tanzer) of Swords v. Cthulhu. His short fiction, reviews, and articles have appeared in such diverse publications as the LA Review of Books, The Mammoth Book of Best New Erotica 13, and VICE. He currently resides in the Pacific Northwest.
---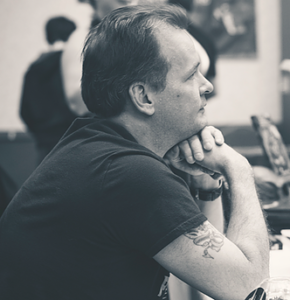 Timothy Long spent time in the US Navy, worked for a major game corporation, an aeronautics company, and was in the IT field for 15 years as an engineer before becoming a full-time author.
He is an active member of Horror Writers Association, SFWA, and International Thriller Writers.
Tim resides outside of Seattle where he spends time with his partner in crime, author and publisher Katie Cord, as well as 2 children, 2 dogs of various sizes and dispositions, and a near constant supply of overpriced and overcooked coffee beans.
---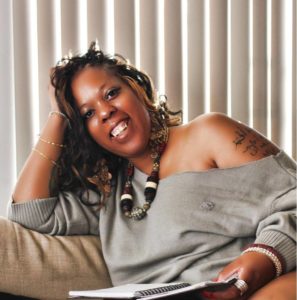 Crystal Connor is a Washington State native who loves anything to do with monsters, bad guys, rogue scientific experiments, jewelry, sky-high high-heeled shoes & unreasonably priced handbags. She is also the founder of CrystalCon, a symposium that brings both Science Fiction & Fantasy writers and STEM professions together to mix and mingle with fans, educators, and inventors in attempts to answer a new take on an age-old question … which came first, the science or the fiction? When she's not terrorizing readers she reviews indie horror and science fiction films for both her personal blog and www.HorrorAddicts.net
---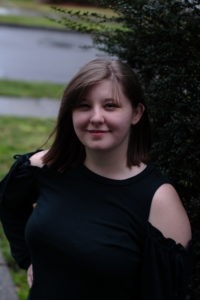 .
.
.
Annette Fuller writes YA under the pen name Anna Imber. She holds an MFA from UC Riverside's Palm Desert, Low-Residency program. Speculative fiction is her first love, and you'll often find her writing about what good people do when bad things happen to them. Too many of her stories have dogs in them, because she really, really wants a dog of her own.
.
---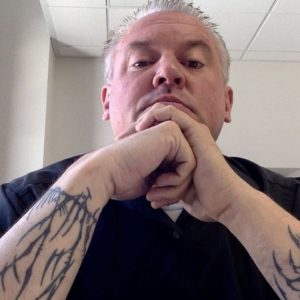 .
.
Aaron Besson is a writer of horror and weird fiction currently residing in Seattle,WA with a lovely woman and three horrible cats.
His other interests include reading a lot and dark ambient music.
.
.
.
And hosted by Xach Fromson
4326 University Way, N.E.
Seattle, Washington 98105
Oh, and just to make sure you know: It's free. But the bookstore will have the authors' books on hand, so maybe be prepared to buy those.