We're back for the 24th Shades & Shadows reading event!
We're keeping up with our longstanding tradition of bringing a mixture of incredible authors from across the genre fiction spectrum to you. But this year we're going to give you a break and not force you to choose between us and your St. Patrick's Day party. We're not monsters, we just love 'em.
Featuring:
Mishell Baker
PJ Manney
JD Horn
Sean Patrick Traver
Christina Enquist
Melissa Jane Osborne
But wait! Wasn't there something about wine in the title? YES THERE WAS. Now you can stay after the reading, enjoy some complimentary* wine, get your books signed (thanks to our friends at Mysterious Galaxy Bookstore!), and chat for a bit!
*tips are appreciated.
Same bat time. Same bat channel.
3204 W Magnolia Blvd
Burbank, CA 91505
Doors open at 8 p.m.
Tickets are $10 online (link may not work before 2/21) or in person (if there are any left!).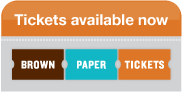 RSVP on Facebook to let us know you're coming!